HUNTRESS – Jill Janus took her own life !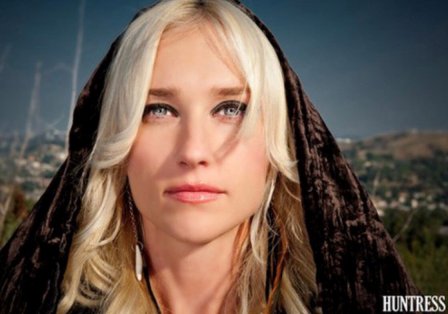 We at WICKEDNEWS are deeply saddened to hear about the passing of Jill Janus, lead singer of HUNTRESS. Our hearts go out to her family, bandmates, and loved ones. May she rest in peace …
Here is the statement posted by the band, on Huntress' facebook page, yesterday, August'16th :
« It is with crushed hearts that we announce that Jill Janus—frontwoman for the California heavy metal band Huntress—passed away on Tuesday, August 14. A long-time sufferer of mental illness, she took her own life outside of Portland, Oregon. Janus spoke publicly about these challenges in hopes of guiding others to address and overcome their mental illness.
Janus was a truly special creative involved with numerous musical projects including her role as vocalist for female metal/hard rock cover bands TheStarbreakers and Chelsea Girls. In addition, Janus was co-composer and creator of an upcoming rock opera with Trans-Siberian Orchestra's Angus Clark and had a decade-long career as NYC DJ Penelope Tuesdae. Her musical career began in childhood.
Beyond her accomplishments in the music world and her advocacy for mental health issues, she was a beautiful person passionate about her family, animal rescue and the world of natural medicine. She will be missed more than she could have ever known.
If you or someone you know might be at risk of suicide, Call 1-800-273-8255 to reach the National Suicide Prevention Lifeline. It provides free and confidential support 24 hours a day, seven days a week for people in suicidal crisis or distress. »